Firm Overview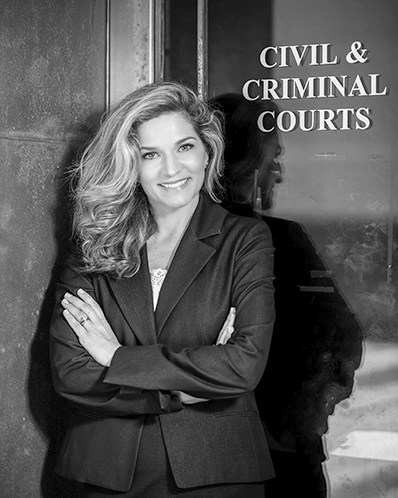 Robyn R. Weiss P.A.
Robyn R. Weiss P.A. was founded and built on the principle that every litigant in our community deserves aggressive, affordable representation by skilled attorney whose integrity will not be compromised.
Ms. Weiss has spent her entire career practicing law in South Florida, and brings 21 years of litigation experience in local courtrooms to her clients. Ms. Weiss has a reputation as a skilled attorney whose integrity will not be called into question during the litigation process. She takes all steps necessary to keep her clients informed about their rights, the legal process throughout the case, and even after its conclusion. Ms. Weiss provides the insight and attention to detail that is necessary to ensure the client's interests are protected at all times.
Ms. Weiss is dedicated to helping her clients achieve a swift and affordable resolution of their cases. She puts a great deal of time and effort into negotiating each case personally with either the prosecutor or opposing counsel. Her knowledge and experience in mediation as well as her familiarity with a range of local mediators puts her in the unique position of maximizing the likelihood of an early and favorable settlement. However, in high conflict cases when litigation or trial is unavoidable, Ms. Weiss' 21 years of experience in the courtroom provide her clients with the aggressive representation need to obtain the best possible result.

Attorney Highlights
Former Prosecutor, Palm Beach County, Florida
Former Assistant State Attorney, Palm Beach County, Florida
Former Domestic Violence Prosecutor, Palm Beach County, Florida
Former Advocate, Domestic Violence Division, Legal Aid Service of Broward County
Florida Family Attorney Palm Beach County
Florida Family Attorney, Broward County
Florida Criminal Defense Lawyer, Palm Beach County
Florida Criminal Defense Attorney, Palm Beach County
Member, Family Law Section of the Florida Bar
Judicial Relations Committee, Palm Beach County Bar Association
Membership Committee, Palm Beach County Bar Association
Judge, Palm Beach County Youth Court
Member, League of Women Voters
Member, Florida Bar, admitted 1999
Member, Florida Association of Criminal Defense Attorneys
Member, Palm Beach County Association of Criminal Defense Attorneys
Law Degree, University of Iowa
Undergraduate Degree, University of Iowa
Member, Business Networking Group of Palm Beach Gardens
Advisory Board Member, Ballet Palm Beach
Former DUI division chief, State Attorney's Office, Palm Beach County, Florida
Member, Criminal Section of the Florida Bar
Member, Compass of Palm Beach County
Admitted to Practice in the U.S. District Court, Southern District of Florida